Prof. Dr. Jörg Trempler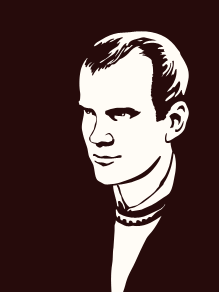 Jörg Trempler studied Art History, German Literature and German Linguistics in Passau, Amsterdam and Erlangen. In 1998 he received his PH.D. in Art History with a thesis on "Karl Friedrich Schinkels Wandbildprogramm am Alten Museum in Berlin" at Friedrich-Alexander-Universität Erlangen-Nürnberg. From 2004-2007 he conducted a research project "Katastrophen als Ikonisches Erkenntnismodell" funded by Fritz Thyssen Stiftung at Humboldt-Universität zu Berlin. 2007-2008 Post-Doc Scholarship at Kunsthistorisches Institut in Florenz. Since November 2008 research assistant at the DFG Collegium for the Advanced Studies of Picture Act and Embodiment. From 2009-2012 Board Member of the "Karl Friedrich Schinkel. Geschichte und Poesie" Exhibition of Kupferstichkabinett der Staatlichen Museen zu Berlin in co-operation with Kunsthalle der Hypo-Kulturstiftung München. 2010 Venia Legendi for Art History and Visual Cultures at Humboldt-Universität zu Berlin. Professor for Art History at Ernst-Moritz-Arndt-Universität Greifswald (Winter/Spring 2010/2011), Friedrich Schiller Universität Jena (Summer 2011) and Ludwig-Maximilians-Universität München (Summer 2012). Research period in New York (March/April 2011), at present Visiting Scholar at the Yale Center for British Art (February-May 2013).
Email: trempler@bildakt.de
Monographies:
Katastrophen. Bild und Bedeutung, Berlin (Wagenbach) 2013

Karl Friedrich Schinkel, Baumeister Preussens. Eine Biographie, München (C.H. Beck Verlag) 2012 – online review by Stefan Diebitz (Portal Kunstgeschichte)
Schinkels Motive, Berlin (Matthes & Seitz) 2007 – online review by Klaus-Jan Philipp

Das Wandbildprogramm von Karl Friedrich Schinkel, Altes Museum Berlin, Berlin (Gebr. Mann Verlag) 2001
Essays On The Picture Act:
Bildwollen
Im Innenraum der Kristallkugel. Wie die Welt zum Bild wurde, in: Zeitschrift für Ideengeschichte, No. V/1, 2011, pp. 76-93.

Der erste Blick in das Innere eines Atoms oder das Bildwollen, in: Beständig im Wandel. Innovation – Verwandlungen – Konkretisierungen. Festschrift für Karl Möseneder zum 60. Geburtstag, ed. by Christian Hecht, Berlin 2009, pp. 441-449 (digital print version).
Vom Terror zum Bild – Von der Authentizität zum Stil. Gedanken zur historischen Begründung authentischer Bilder, in: Wilhelm Hofmann (ed.), Bildpolitik – Sprachpolitik, Berlin 2006, pp. 117-135 (digital print version).
Der Stil des Augenblicks. Das Bild zum Bericht, in: J.-B. Henri Savigny und Alexandre Corréard, Der Schiffbruch der Fregatte Medusa, Berlin 2005, pp. 191-240 (digital print version).
Images of Catastrophes
(In preparation) Catastrophes and their images: Event and pictorial act, in: RES: Journal of Anthropology and Aesthetics, Vol. 63/64: Spring Autumn 2013, Harvard University Press.

(In preparation) Katastrophen und Apokalypse im Film, in: Abendländische Apokalyptik, Kompendium zur Genealogie der Endzeit, ed. by Veronika Wieser, Christian Zolles, Martin Zolles, Catherine Feik, Leopold Schlöndorff, Akademieverlag, Berlin, (April 2013).

Das Atomkraftwerk als Ruine, in: Zeitschrift für Ideengeschichte, No. VI/1, 2012, pp. 76-79.

Die Entstehung einer bildlichen Tatsache, in: Wahrhaftigkeitskonzepte in Europa, ed. by Stefanie Murr & Wiebke Windorf, Berlin, 2010, pp. 99-111.

Naturaleza adversa: la catástrofe natural en la pintura de la segunda mitad del siglo XVIII , in: Goya e Italia. Ensayos y estudios, ed. by Joan Sureda, Madrid 2008, pp. 150-155.

On the history of the term "catastrophe," in: Spector cut+paste, April 2008, issue 4, p. 3.

On volcanic and political eruptions, in: Spector cut+paste, April 2008, issue 4, pp. 8-9.

Gegen-Arkadien. Zu Philipp Hackerts Vesuvbildern, in: Andreas Beyer, Lucas Burkart, Achatz von Müller, and Gregor Vogt-Spira (eds.), Europa Arkadien, Göttingen 2008, pp. 164-187.

Katastrophendidaktik – Vom Lernen und Lehren einer Katastrophe durch Bilder, in: Internationale Schulbuchforschung, vol. 27, 4/2005, pp. 425-439.

Inszenierung der Erdgeschichte. Vesuvausbrüche im späten 18. Jahrhundert, in: Bildwelten des Wissens, ed. by H. Bredekamp and G. Werner, vol. 2/1 (Bildtechniken des Ausnahmezustandes), 2004, pp. 93-105.

Die Erfindung der Katastrophe: taz interview from 10/31/2007 with Sven Behrisch
Medusa Effect
Strahlungen. Ernst Jünger und Pablo Picasso, in: Bunter Staub, ed. by Alexander Pschera, Berlin 2008, pp. 310-315.

The Medusa Touch. Vom Schrecken im Zeitalter der Television, in: Klaus Sachs-Hombach (ed.), Bild und Medium. Kunstgeschichtliche und philosophische Grundlagen der inderdisziplinären Bildwissenschaft, Cologne 2006, pp. 164-177.
ENCYCLOPEDIA ARTICLES ON "BILD" AND "PICTURE THEORY"
Definition of "Bild," in: Lexikon der Geisteswissenschaften, ed. by Helmut Reinalter and Peter J. Brenner, Vienna 2011.

Definition of "Image et art" (together with Horst Bredekamp) in the Dictionnaire mondial des images, ed. by Laurent Gervereau, Paris 2006.

Definitions of "Bild/Bildlichkeit," "Erscheinung," "Ornament/Ornamental," and "Ideal/Vorbild" in: Metzler Ästhetik Lexikon, ed. by A. Trebess, Stuttgart 2006.